Geostationary Operational Environmental Satellite (GOES)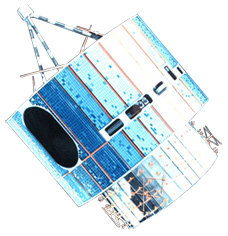 The Geostationary Operational Environmental Satellite 3, or GOES-3, is a weather satellite launched in 1978 that has long lost its imaging capability. However, the U.S. Antarctic Program (USAP) still uses its fully functional communication transponder for the approximately 7 hours a day when it is visible at the South Pole.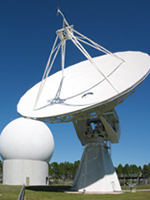 The University of Miami serves as the teleport for the GOES-3, operating and controlling the satellite for the National Science Foundation and providing the ground station at Richmond, Florida.
University of Miami Satellite Command and Control Facility

GOES-3 supports data rates of roughly 1 Mbps out of and roughly 1.5 Mbps into South Pole Station. Its U.S. ground station is in Miami, Florida, which is connected to an access point in the USAP Denver data center by a dedicated communications circuit, providing Internet and telephone services to South Pole network users.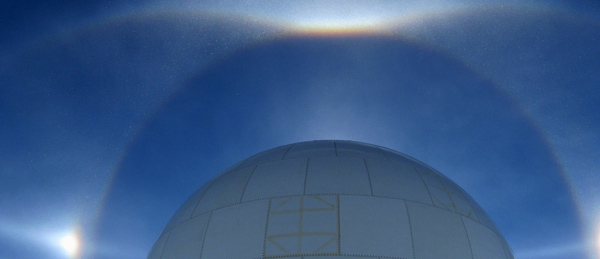 Sundogs framed by the South Pole Marisat GOES terminal radome.