Most Recent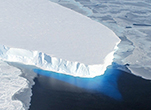 RESEARCH UPDATE: The Paris Climate Agreement and future sea-level rise from Antarctica
News
Monday May 10, 2021
The world is currently on track to exceed three degrees Celsius of global warming, and new NSF-funded research led by researchers at the UMass Amherst shows that such a scenario would drastically accelerate the pace of sea-level rise by 2100. However, the paper reveals that there still appears to be an opening for humankind to collectively reduce greenhouse gas emissions to prevent this mid-century acceleration in sea-level rise.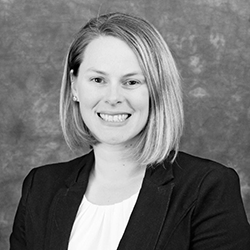 Margaret Knuth appointed Chief Program Manager for the U.S. Antarctic Program
Announcements
Monday May 10, 2021
Ms. Margaret Knuth has been appointed to be the Chief Program Manager for the U.S. Antarctic Program, where she will manage and oversee operations and logistics across USAP stations, field sites, gateways, and port facilities. She will also lead USAP's logistics collaborations with other National Antarctic Programs, and serve on the USAP Executive Management Board. This position is part of the Section for Antarctic Infrastructure and Logistics at NSF.
Quick Find
Archives
| | | | |
| --- | --- | --- | --- |
| 2021 | 2020 | 2019 | 2018 |
| 2017 | 2016 | 2015 | 2014 |
| 2013 | 2012 | 2011 | 2010 |
| 2009 | 2008 | 2007 | 2006 |
| 2005 | 2004 | | |
If you have inquiries about information or a news story related to Antarctica, contact the following:
2021-2022 Antarctic Media Visits
NSF Office of Polar Programs (OPP)
See what the National Science Foundation is reporting about Antarctica, and find out how to subscribe to new press releases.
NSF Polar Programs News Releases
View the most recent news releases, including Antarctic science news.
Significant U.S. Science Discoveries from Antarctica
Read about the many notable scientific discoveries made by USAP researchers.
The Antarctic Sun Newspaper
Why do people go to Antarctica, and what do they do there? Read the USAP's newspaper to find out about U.S. Antarctic communities.
Video Clips, Maps and Images
USAP Participants continually document Antarctica through various multimedia. Take a look at the USAP web cams, ice-breaking ships, Dinosaurs on Ice, satellite images, and more.
USAP Logo and Usage Standards
For information on linking to the USAP website, using USAP logos, and copyright information.