Most Recent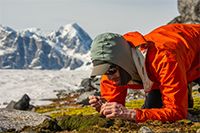 Insects In The Extreme
News
Wednesday July 01, 2020
Scientists are taking a close look at Antarctica's largest land animal. It's a small insect called the Antarctic midge, and they don't grow much bigger than a fingernail. There are a lot of persistent questions about these critters, and researchers are hoping that a broad study of their tiny genome can start to reveal some answers.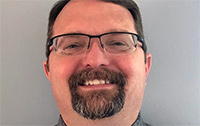 Nelson joins OPP as Safety and Occupational Health Manager
Announcements
Tuesday June 30, 2020
Mr. Chris Nelson has joined OPP as a Safety and Occupational Health Manager with over 11 years of professional experience that includes diverse operational expertise in construction, operations, and maintenance, service contracts, and government agreements.
Quick Find
Archives
| | | | |
| --- | --- | --- | --- |
| 2020 | 2019 | 2018 | 2017 |
| 2016 | 2015 | 2014 | 2013 |
| 2012 | 2011 | 2010 | 2009 |
| 2008 | 2007 | 2006 | 2005 |
| 2004 | | | |
If you have inquiries about information or a news story related to Antarctica, contact the following:
NSF Office of Polar Programs (OPP)
See what the National Science Foundation is reporting about Antarctica, and find out how to subscribe to new press releases.
NSF Press Releases
View the most recent Antarctic press releases, releases from previous years, and press statements.
Significant U.S. Science Discoveries from Antarctica
Read about the many notable scientific discoveries made by USAP researchers.
The Antarctic Sun Newspaper
Why do people go to Antarctica, and what do they do there? Read the USAP's newspaper to find out about U.S. Antarctic communities.
Video Clips, Maps and Images
USAP Participants continually document Antarctica through various multimedia. Take a look at the USAP web cams, ice-breaking ships, Dinosaurs on Ice, satellite images, and more.
USAP Logo and Usage Standards
For information on linking to the USAP website, using USAP logos, and copyright information.