The Paris Climate Agreement and future sea-level rise from Antarctica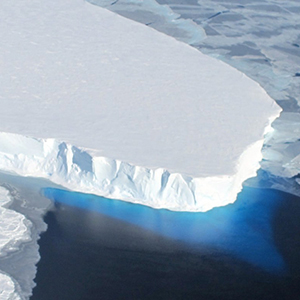 National Science Foundation
Office of Polar Programs
4201 Wilson Boulevard
Arlington, VA 22230
---
Posted May 7, 2021
The world is currently on track to exceed three degrees Celsius of global warming, and new NSF funded research led by researchers at the UMass Amherst shows that such a scenario would drastically accelerate the pace of sea-level rise by 2100.
If the rate of global warming continues on its current trajectory, we will reach a tipping point by 2060. However, the paper reveals that there still appears to be an opening for humankind to collectively reduce greenhouse gas emissions to prevent this mid-century acceleration in sea-level rise.
Learn more about the work at https://www.umass.edu/news/article/new-modeling-antarctic-ice-sheet-shows.