| | |
| --- | --- |
| Photo Credit: Robyn Waserman | The NASA McMurdo Ground Station 1 is a communications satellite dish located near McMurdo Station. |
A new satellite is in space and is supported by NSF at Antarctica's McMurdo Ground Station
National Science Foundation
Office of Polar Programs
4201 Wilson Boulevard
Arlington, VA 22230
---
Posted September 27, 2021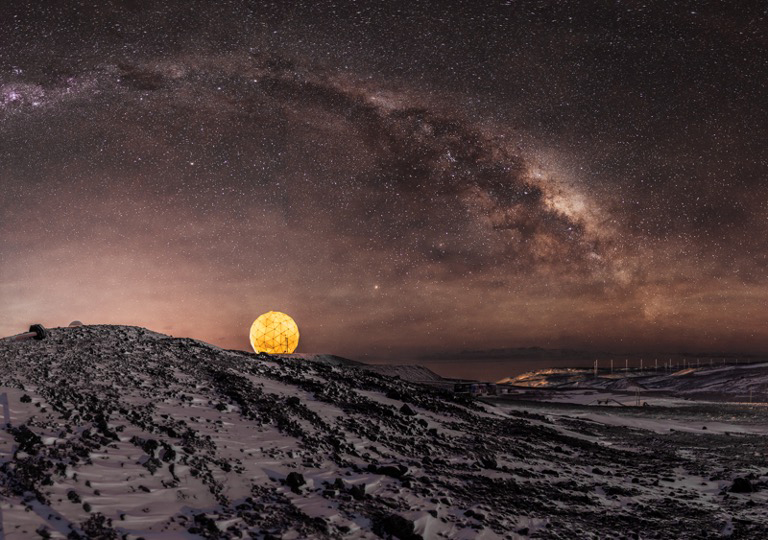 Photo Credit: Joshua Swanson
The Milky Way shines above in the night sky near McMurdo Station. Below is the site of the NASA Near Earth Network satellite dish.
An Atlas 5 system successfully launched the Landsat 9 Earth science satellites. The satellite is a continuation of the Landsat series of satellites, which provide consistent data about the changing land cover of the Earth, including how the Earth is changing due to monitoring climate change.
Since its launch, the McMurdo Ground Station in Antarctica made numerous contacts during the initial launch and orbit phases. All of these contacts have ensured successful satellite deployment and the start-up of satellite operations. For more information about the launch, visit spacenews.com.