Today in History: Polar Explorer Richard Evelyn Byrd Jr. was born
National Science Foundation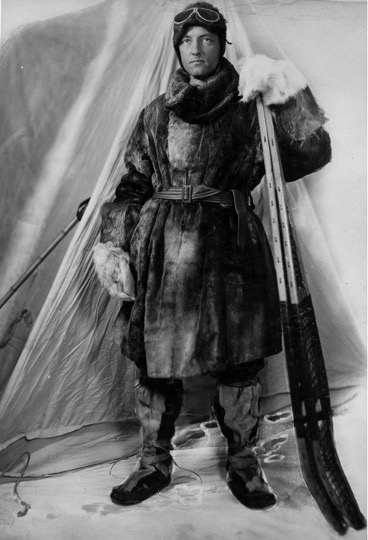 Photo Credit: U.S. Navy, National Archives collection
In Arctic garb, with snowshoes, Commander Richard E. Byrd prepares for an expedition to the polar region. Image taken circa 1929-1930.
Office of Polar Programs
4201 Wilson Boulevard
Arlington, VA 22230
Posted October 25, 2021
On this day in 1888, Rear Admiral Richard Evelyn Byrd Jr., the famed polar explorer was born.
An American naval officer and explorer, Byrd was an aviator, polar explorer, and organizer of polar logistics. Over his lifetime he made several trips to both the Arctic and Antarctic. While he claimed to have been the first to reach the North Pole and the South Pole by air, questions remain whether his expedition truly made it to the North Pole.
However, most notably might be his work in Antarctica as part of Operation Deep Freeze I from 1955-56 in preparation for the International Geophysical Year from 1957–58. Byrd was named the officer in charge of the U.S. Navy as part of Operation Deep Freeze I, which established permanent American Antarctic bases at McMurdo Sound, the Bay of Whales, and the South Pole.