| | |
| --- | --- |
| Photo Credit: Lindsey Robinson | This year's Thanksgiving feast included a lot of the traditional favorites! |
Happy Thanksgiving from Antarctica!
Posted December 03, 2021
Happy Thanksgiving!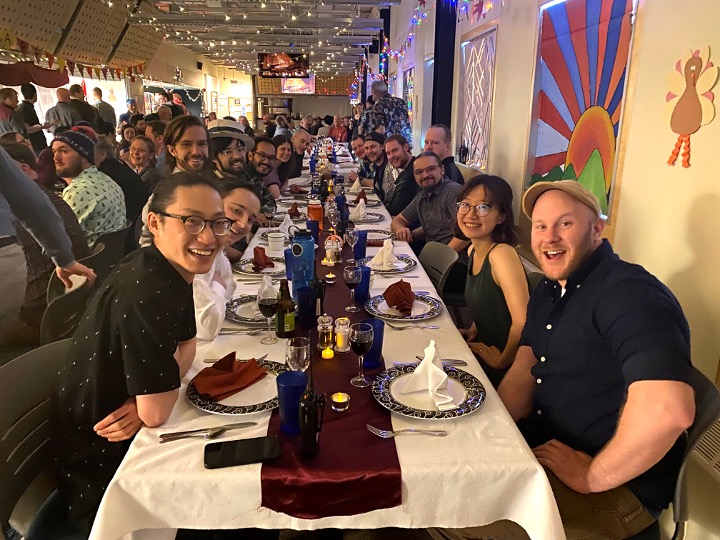 Photo Credit: Kevin Jones
The joy of anticipating a great Thanksgiving meal is on everyone's faces at Amundsen-Scott South Pole Station. The holiday is celebrated on the Saturday following the actual Thanksgiving day to allow USAP participants to enjoy a rare two-day weekend.
For some of those deployed in Antarctica, celebrating the holidays away from friends and family can be difficult. To make people feel a bit more at home, staff at the three research stations pull out all the stops.
On Thanksgiving, this means a festive meal of turkey, all the fixins, and of course, pie! How does it all get done? Those living on station volunteer to help out the chefs slice, peel, and chop. Enjoy some photos from this year's Thanksgiving celebration.