url
url
url
url
url
url
url
url
url
Most Recent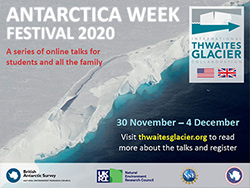 The Antarctica Week Festival 2020 Starts November 20th
News
Sunday November 22, 2020
International Thwaites Glacier Collaboration (ITGC) participants share their experiences living and working in Antarctica! Talks are targeted towards school-aged kids from ages 5 - 12+.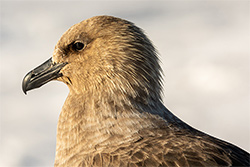 The Infamy Of The Skua
News
Friday November 20, 2020
Like clockwork in late November, the residents of McMurdo Station look to the sky and spot something that many haven't seen in months—birds. The arrival of these feathered creatures is greeted by many with curiosity and anticipation, but also with some suspicion. The audacious Stercorariidae maccormicki, or south polar skua, has an infamous reputation that precedes it.
Quick Find
Archives
| | | | |
| --- | --- | --- | --- |
| 2020 | 2019 | 2018 | 2017 |
| 2016 | 2015 | 2014 | 2013 |
| 2012 | 2011 | 2010 | 2009 |
| 2008 | 2007 | 2006 | 2005 |
| 2004 | | | |
More Results
Nov


18


2020
November 18th is Polar Pride Day
Whether you're a scientist, policy-maker, lawyer, contractor - however you may be involved, Polar Pride aims to celebrate and support the diversity of everyone involved in polar affairs! Coinciding with international LGBTQ+ in STEM (Science, Technology, Engineering and Mathematics) Day, let's all recognize this important day.
Nov


16


2020
Seal Pupping Season is Underway
Despite a reduced research team and logistical challenges this season, the #NSFfunded Weddell seal research team from Montana State University continues its seal population study in the Erebus Bay region of Antarctica's Ross Sea. This population of seals is the most southerly breeding population of mammal in the world and has been intensely studied since 1968.
Nov


12


2020
Yellow Light, Green Light
As people continue to arrive at the USAP stations after going through long periods of testing and quarantine, the station communities go into a 'yellow' level status to ensure the safety of everyone as COVID continues to spread in other parts of the world. McMurdo Station gets a brief 'green light' respite this weekend.
Nov


10


2020
Award-winning Reporting About Antarctica's Thwaites Glacier
Environmental correspondent Carolyn Beeler, a media participant on the 2019 International Thwaites Glacier Collaboration (ITGC) cruise, has been awarded two Edward R. Murrow awards for her reporting - best News Documentary and best Feature Reporting.
Nov


04


2020
Using Autonomous Drones to Survey Penguin Colonies
How do you survey thousands of penguins in a matter of hours? Researchers at Stanford University and Point Blue Conservation Science created a new multi-drone imaging system that uses an algorithm for conducting aerial surveys over large penguin colonies.
Nov


03


2020
PODCAST: The USAP Search and Rescue Team
If there's an emergency, the U.S. Antarctic Program's Search and Rescue Team is always ready to jump to action and save anyone in distress anywhere in Antarctica. Listen to this podcast and others in the Antarctic Sun, the online news site of the NSF-managed U.S. Antarctic Program.
Oct


29


2020
Learning About Climate Change and Ice Sheet Melting From Ocean Sediments
About 18,000 years ago the world's carbon dioxide levels increased leading to melting of ice sheets. NSF-funded scientists published a new study on the melting of the now-extinct Cordilleran ice sheet, giving insight into what may happen to the Greenland and West Antarctic ice sheets in the face of current climate change.
Oct


08


2020
Weisen Shen, NSF-funded Assistant Professor at Stony Brook University, Awarded the AGU Keiiti Aki Young Scientist Award
The Keiiti Aki Early Career Award is presented annually to an outstanding early career seismologist in recognition of their scientific accomplishments in the field of seismology. Shen's research interests are in the areas of seismic tomography and structure of the earth's lithosphere.
Sep


23


2020
Ancient Adelie Penguin Colony Revealed by Snowmelt
Professor of Biology and Marine Biology Dr. Steven Emslie NSF-funded research findings in Antarctica were recently been published in the latest online edition of Geology. Well-preserved carcasses and remains of penguins have been revealed from under ice and snow by the recent warming trend in the Ross Sea.
Sep


16


2020
Heavy Cosmic Rays - The Flight Of SuperTIGER-II
In December 2019, SuperTIGER clawed its way back into the upper atmosphere. The second flight of the SuperTIGER cosmic ray experiment flew high above the icy continent for more than a month, collecting data on the high-energy particles that zip through the cosmos.
Sep


10


2020
Deep Channels Link Ocean to Antarctic Glacier
Newly discovered deep seabed channels beneath Thwaites Glacier in West Antarctica may be the pathway for warm ocean water to melt the underside of the glacier.
Sep


02


2020
Detecting Anomalous Life Swarms
Using high-frequency surface radar, ocean gliders, and underwater moorings, scientists take a close look at the ecosystem of the Palmer Deep to understand biological hot spots throughout the oceans surrounding the Antarctic Peninsula.
Aug


28


2020
Fossil Evidence of 'Hibernation-Like' State in 250-Million-Year-Old Antarctic Animal
In a paper published August 27, 2020 in the journal Communications Biology, NSF-funded scientists at the University of Washington and its Burke Museum of Natural History and Culture report evidence of a hibernation-like state in an animal that lived in Antarctica during the Early Triassic
| | | |
| --- | --- | --- |
| Results 1 through 15 of 424 | Page 1 of 29 | |