url
url
url
url
url
url
url
url
url
Most Recent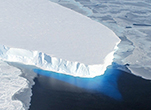 RESEARCH UPDATE: The Paris Climate Agreement and future sea-level rise from Antarctica
News
Monday May 10, 2021
The world is currently on track to exceed three degrees Celsius of global warming, and new NSF-funded research led by researchers at the UMass Amherst shows that such a scenario would drastically accelerate the pace of sea-level rise by 2100. However, the paper reveals that there still appears to be an opening for humankind to collectively reduce greenhouse gas emissions to prevent this mid-century acceleration in sea-level rise.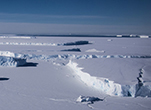 NSF Blog: The Glacier of Greatest Concern
News
Friday April 23, 2021
Antarctica's massive Thwaites Glacier is melting and its collapse could raise sea levels significantly around the world. Through the International Thwaites Glacier Collaboration, the National Science Foundation (NSF) and the U.K. Natural Environment Research Council have teamed up to send scientists to the remote region by land, sea and air to study every aspect of the glacier.
Quick Find
Archives
| | | | |
| --- | --- | --- | --- |
| 2021 | 2020 | 2019 | 2018 |
| 2017 | 2016 | 2015 | 2014 |
| 2013 | 2012 | 2011 | 2010 |
| 2009 | 2008 | 2007 | 2006 |
| 2005 | 2004 | | |
More Results
Apr


22


2021
New Pier to be Constructed in 2021-2022 at Palmer Station
The National Science Foundation is moving ahead with plans to rebuild the pier at Palmer Station, its research facility on Anvers Island, Antarctica. The new pier will be more than three times larger than the current one, extending farther out from the station into deeper water to allow the mooring of larger ships.
Apr


10


2021
NOVA Explores Mt. Erebus Volcano
Most people associate Antarctica with snow and ice, but perhaps the most extreme geographic feature of the continent is Mount Erebus, one of Antarctica's two active volcanoes and the southernmost active volcano on Earth.
Apr


10


2021
UAVs Monitor Cape Crozier's Adelie Penguin Colonies
Antarctica's Cape Crozier is one of the biggest Adelie penguin colonies in the world. The colony is home to an estimated 600,000 penguins, but getting an accurate count is difficult.
Apr


07


2021
Icefin Robot: a small, under-ice, robotic oceanographer
Studying remote parts of Antarctica and its glaciers can require specialized equipment and innovative technologies. Georgia Tech researcher Dr. Britney Schmidt is the lead scientist for Icefin Robot: a small, under-ice, robotic oceanographer.
Mar


31


2021
Cruising for Mollusks
Scientists are going to the ends of the Earth to discover all they can about an obscure group of sparkly, worm-like mollusks. In October, researchers sailed from California to Antarctica searching for aplacophorans, a diverse group of poorly understood distant sea slug cousins.
Mar


30


2021
Black Hole photographed in Event Horizon Telescope Collaboration
The Event Horizon Telescope (EHT) collaboration, has recently released a new view of the first-ever photographed black hole from 2019. Except this time they are showing how it looks in polarized light.
Mar


17


2021
Charting a Genetic Sea Change
Scientists are mapping the coastline of ancient Antarctica using DNA from underwater invertebrates alive today.
Mar


10


2021
IceCube Sees a Glashow Resonance Event
On December 6, 2016, IceCube saw a Glashow resonance event, a phenomenon predicted by Nobel laureate physicist Sheldon Glashow in 1960. With this detection, scientists provided another confirmation of the Standard Model of particle physics.
Mar


01


2021
PODCAST: The McMurdo Station Fire Department
Fighting fires and keeping people safe is important everywhere, especially in the dry and windy conditions of Antarctica. It's why McMurdo Station has its own dedicated fire department.
Feb


25


2021
Record melting on the Antarctic George VI Ice Shelf
The George VI Ice Shelf, Antarctic Peninsula, experienced the longest melt season in three decades.
Feb


17


2021
Counting On Seals
Though smaller than in a typical year, a team of scientists traveled to Antarctica to study the seal pups born around McMurdo Station, and keep the world's longest Weddell sea population dataset going strong after 52 years.
Jan


29


2021
Weddell Seals Sing Songs Humans Can't Hear
The seals of McMurdo Sound are more vocal than previously thought. A new research paper published in the December edition of The Journal of the Acoustical Society of America shows that Weddell seals vocalize underwater at frequencies too high for humans to hear. It's the first time the extent of these high-frequency sounds have been identified.
Jan


27


2021
Shark Teeth Provide Clues About Ancient Global Change
Teeth from the long-extinct sand tiger shark are providing new information about massive global climate change and the movement of tectonic plates. NSF-funded University of California Merced Professor Sora Kim and colleagues have detailed in a recent paper.
| | | |
| --- | --- | --- |
| Results 1 through 15 of 449 | Page 1 of 30 | |