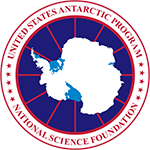 The United States Antarctic Program (USAP) utilizes a listserver for distributing pertinent information to target audiences. There is a listserv list for each USAP station that advises of outages, network and system maintenance, and other IT events of interest. These lists are broadcast lists only and any mail sent to the lists by general members is rejected.
A wide variety of lists are available for topics such as vessels, cargo, and field camp statuses, recreational activities, as well as flights and weather reports for each USAP station.
The USAP also maintains system/service event notification lists that allow member postings, but membership does requires moderator approval.
For a current listing of available USAP mailing lists and information on how to subscribe or change your subscription information, please visit the Mailing Lists home page at the link below.