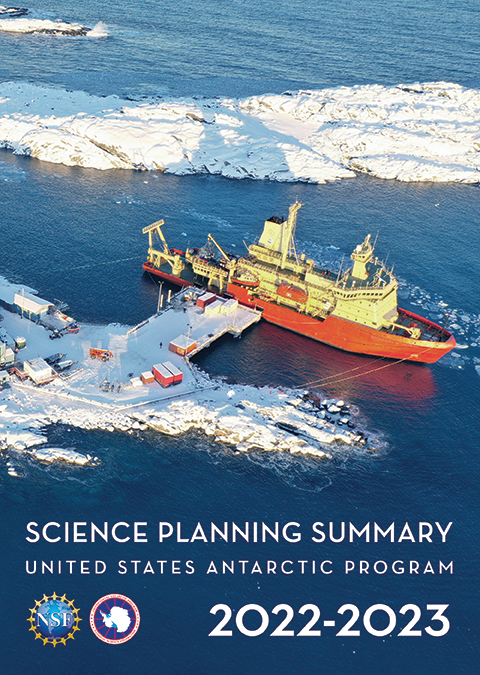 Project Detail
View descriptions for 2022-2023 USAP field season projects, sorted by event number.
Project Indexes
Filter projects for the 2022-2023 season by scientific program.
More Information
Additional information pertaining to the 2022-2023 Field Season.
Search by project title, event number, or team member here.
Download
Download the PDF version of the 2022-2023 Science Planning Summary below.